Before we install my new rear windows, we're gonna send the side panels out for paint. The previous green paint job has expired, so its time to start correcting it.
Step one was removing the roll cage. Thankfully that went quickly!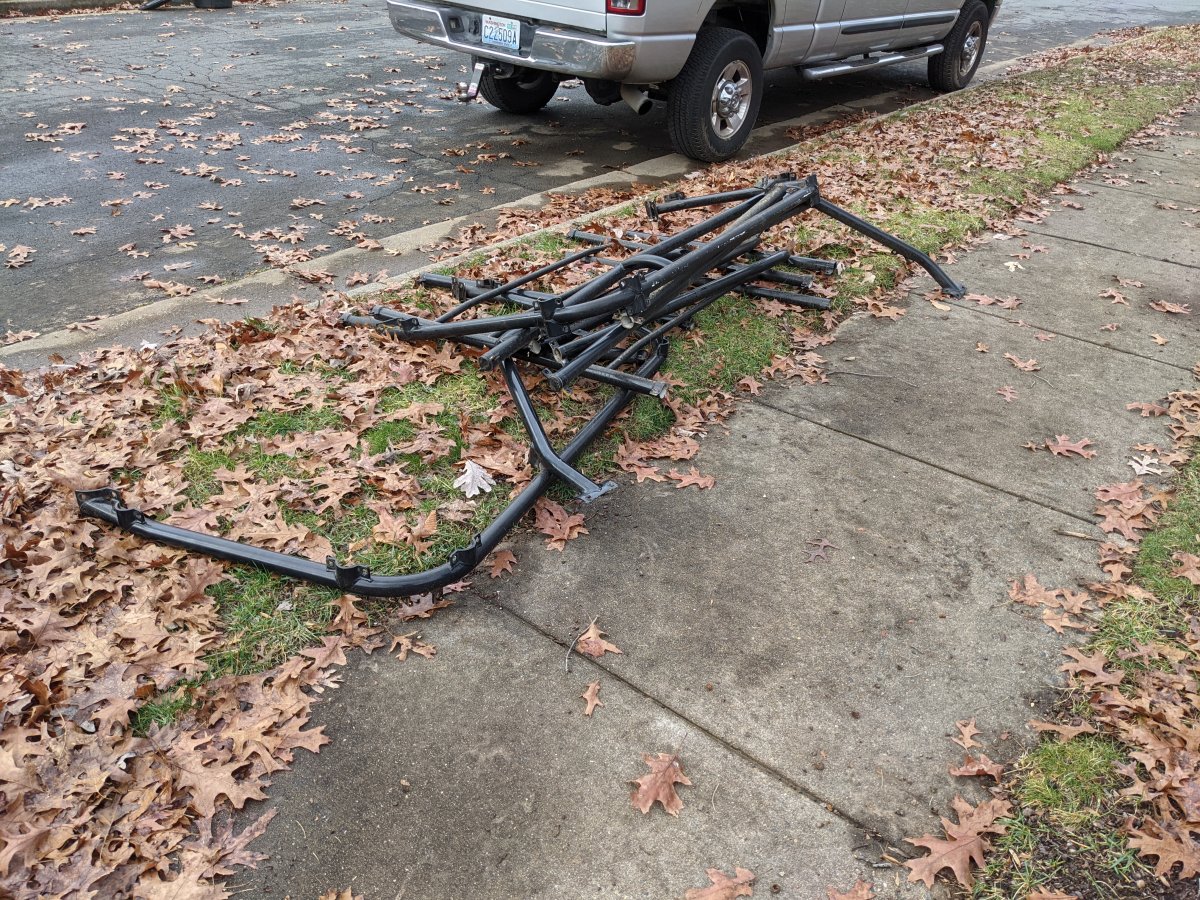 Next, remove the side panels and substitute in some side panels from an 88 inch wheel base series truck. Thanks to
@evilfij
for the loan of these. Next I'll put some substitute front doors on and completely tear down the front and second row puma doors. After that we'll have it all painted and start re-assembly with new glass all around.